XBMC4Xbox 3.5 Beta 3 is out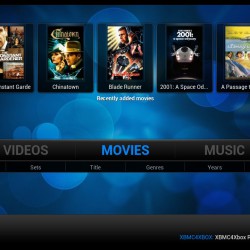 After a few more months of development, we are very pleased to announce the release of XBMC4Xbox Beta 3. We are getting very close to a final release of 3.5 now, and hopefully if there are no major issues, 3.5 could be out in a matter of a week or two.
Changes since the last beta release include:
Python 2.7.6 with some stability improvements.
Much improved Addons4Xbox installer, with better dependency handling, meaning many addons designed for XBMC can now be installed and work out of the box. It should also run somewhat faster due to less logging, and the better use of local caching.
FFmpeg Libraries updated to 1.2.5
Added support for .po files for language strings and updated translations using Transifex and XBMC's excellent toolset for handling them. Users can now join in and help translate the project into their favourite languages. More details below.
PAPlayer codec improvements
Many other bug fixes and improvements
Thanks to XBMC and their useful tools for handling translations, we are now using the online service http://www.transifex.com to manage translations for the project. This means anyone who wants to help improve translations can now go and sign up over at https://www.transifex.com/organization/xbmc4xbox and start translating the software to their favourite language via the easy to use web interface. The updated translation can then be merged back into the XBMC4Xbox code base by us.
Massive thanks to all those who have contributed, from reporting bugs over at the bugtracker, to those that help out with the forum and answering users' questions.
Finally we would like to congratulate XBMC for their release of the latest version of XBMC – XBMC 13 Gotham – our favourite media player for Linux, Windows, Android, and IOS. You can read all about it over at their blog – http://xbmc.org/xbmc-13-0-gotham-rises/. Awesome work – and we have certainly merged a few of your improvements back into our code base. Thanks 😉
If you enjoy using XBMC4Xbox and want to show your support for the ongoing development please consider making a donation to the project. Please also do join in the discussions over at our Forum.