General
From XBMC4Xbox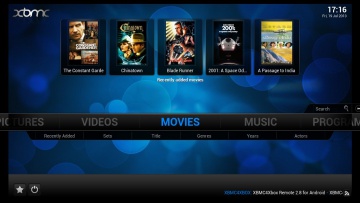 General navigation of XBMC is consistent throughout the application. Navigation of the home menu and subsections thereof are covered in this section including various graphical views and sort methods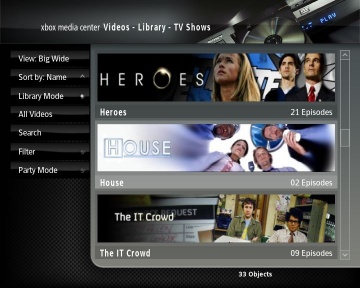 Thumbnails give XBMC that extra touch that makes it look incredibly professional. This portion covers various methods of attaching thumbnails to programs, video and music files.

Favorites can contain anything you would normally run from XBMC, you can either access it from The Home Screen or from the Shutdown Menu.

The 'Shutdown Menu' hides many useful functions at a thumbclick. Detailed system information and reboot/shutdown functions are available to the user here. Press the

analog thumbstick to bring up the 'Shutdown Menu' from anywhere within XBMC.

The on screen keyboard is available in various forms including full alphanumeric and IP address input numbers only. These keyboards are generally self explanatory but are documented here for completeness
Taking Screenshots of XBMC
It is possible to take a screenshot of XBMC at any time (even duing full screen video) by pressing the

analog thumbstick. The first time you take a screenshot you will be prompted where to store them.