Hi
After many years in the loft I decided to have a clear out and raise some coin before crimbo. I sold a boxed pair of gam boy advance with games and accessories for £25. A ds with 6 games for £30 . A chipped ps2 with a chipped ps1 spindle of games, soft and hard dance mats, light gun, buzz game, eye toy boxed with games and finally to my old Xbox. I listed ion Facebook for £60 with 75 games, power lead, av lead and one genuine controller. This is no ordinary Xbox though it's my metallic blue and silver Xbox with X3 LCD front and X3ce chip, I also included a standard black Xbox and all for £60. After having lots of time wasters and offers of £25 and the like I decided to stick it back in the loft but on doing some surching it seems the old Xbox scene is alive and kicking and the X3 chip and LCD are like hens teeth to lay your hands on.
So I will be looking at soft modding the standard Xbox and updating the custom Xbox and installing coin ops 8 massive.
My Xbox has blue LEDs in top with Xbox jewel, blue LEDs in 4 controller ports and 2 USB ports. Will upload some better pics if anyone would like but here are a couple for now along with a few others I did back in the day.
Would like any help on soft mod for black Xbox as I can't seem to find any downloads for cashing this out, it's made more difficult as I don't use my pic as it's stored, download on my phone or tablet.
Thanks for reading Bren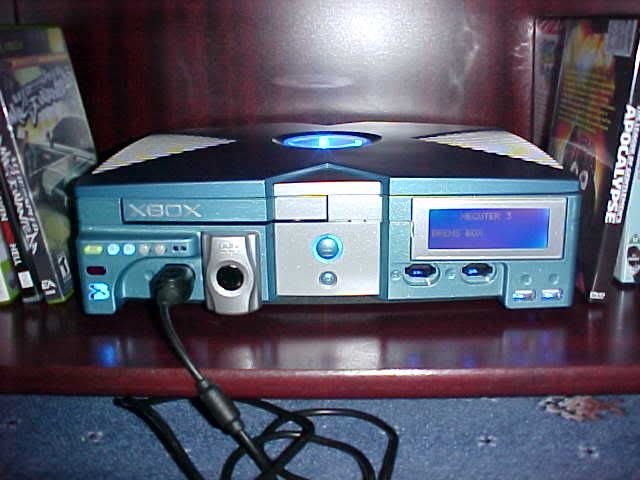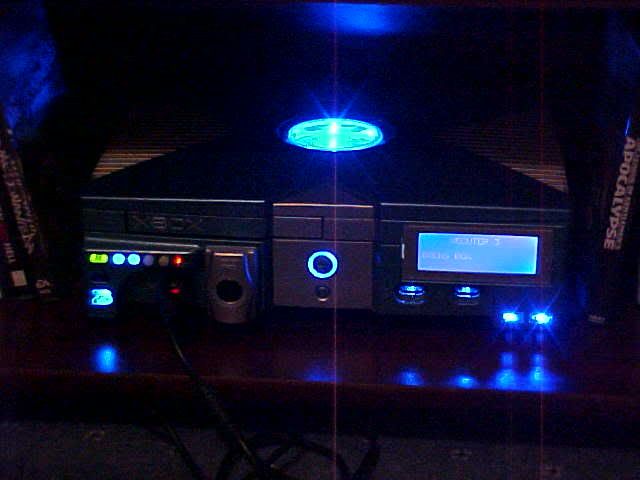 Another I did for my boy with plop paint